Whether you outsource your billing or have a biller in your office you should be able to ask questions that keep you in control of your company at all times. I have been in this business for years have heard many excuses about not being able to get what you are looking for out of your system and most of them are just simply not true.
DOWNLOAD THE BILLING ASSESSMENT CHECKLIST
Out of many, here are 3 top questions that you should be able to ask a biller and get the right answer.
1. Can you show me the aged accounts receivable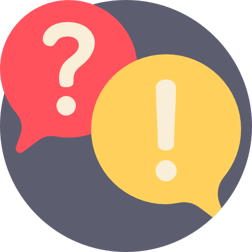 broken down by insurance and patient balances?
-I have used up to 16 different billing systems and have not found one that does not give receivables broken down by insurance and patient. In some systems you may have to run more than one report to get this information but in the end, the biller should be able to provide this for you.
2. Why haven't we been paid on accounts over 90 days old and when can we expect payment on them?
-If your biller is really managing the accounts receivable, they should be able to check into each outstanding account and let you know what has been done to collect the money. All accounts should always have a note somewhere in the system to document what has been done.
3. Are there any CPT codes that particular insurances are not paying for and being written off?
-The answer should be no with maybe an exception or two like the hot packs not being paid. If there are any others, you may want to dig a bit deeper to make sure they are being billed correctly before just accepting the insurance does not cover the code.
-Re-evaluation is the most common code written off because billers say it is not covered. This, however, is not true. Most insurances cover this code as long as the appropriate modifier is being applied.
If your biller is not able to answers these questions it may be time to sit down and evaluate your billing department. And yes that does mean the billing company if you outsource. There are so many changes in the billing world and over the years I have seen a lot of lost money because of a biller not keeping up with the new rules and regulations.

Don't let this happen to you!