The front desk is often the face of your practice. They are the first and last people to interact with patients. Because this role is so important to the reputation and success of your practice, you need to have the right person for the job. But how can you know you have chosen the right person? Here are the skills our experts look for in a successful front desk specialist:
Communication Skills
All of your staff should communicate effectively, but especially your front desk specialist because they communicate with the largest variety of people, from patients, to PCP's offices, and vendors. If your front desk specialist communicates poorly, it could impact how your patients view your business and the efficiency of your staff. A superior front desk specialist will always communicate in a clear and concise manner.

Organization Skills
The front desk specialist is always multi-tasking. In order for them to do their job productively, they must be organized in their approach. An organized front desk specialist will manage your practice's schedule better, keeping your therapist's schedule full and ensuring a 100% arrival rate. Your front desk specialist should be able to find documents, files, and phone numbers that co-workers and patients need. These skills translate into a better patient experience and a more productive work space.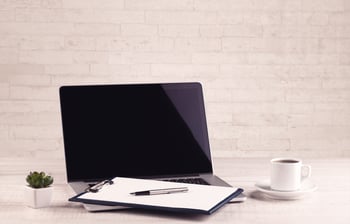 Customer Service Skills
The person at your front desk should always have a positive attitude and be polite and eager to help patients with any questions or concerns they have. An unpleasant experience at the front desk could result in a patient seeking treatment elsewhere. Listen to your front desk answer the phone and interact with patients. Are they providing a welcoming experience or leaving something to be desired?
Technology Skills
Your front desk specialist needs to be well-versed with all of the technology that has been designed to streamline the efficiency of your practice. The front desk should be comfortable entering patient demographics into your EMR software and retrieving invoices from your billing system. Being comfortable with your practice's phone system, printers, and fax machines is also important to keeping the flow and productivity of the office consistent. Anything less than proficient with these systems/software will cost you money in wasted time.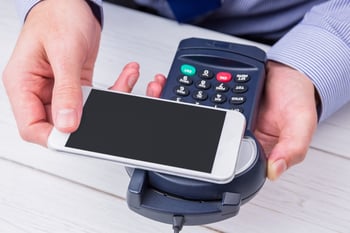 Problem-Solving Skills
Multi-tasking is a huge part of running a successful front desk. With managing the phones, checking patients in and out, all while completing other daily tasks, problems are bound to come up. Which is why it is important that your front desk staff can solve these problems without having to consult with their managers or leave patients waiting for answers. Are you and your managers constantly putting out fires at the front desk? Ensuring the person at the front desk can work independently and make decisions on their own can save you a ton of stress.