Over the years I have had the privilege of using or at least viewing over a dozen different Medical billing software systems. Some I liked, and some I did not. Some were general medical software's and some specific to Rehab Therapy. As good or as bad as I thought a system was, not one of them could actually make more revenue for a company.
The key to getting paid for the services you provide is not a result of the software you purchased but a result of the skills and ability of the PEOPLE using and maximizing the software. That comes with training for everyone involved; front desk specialists, billers and therapists.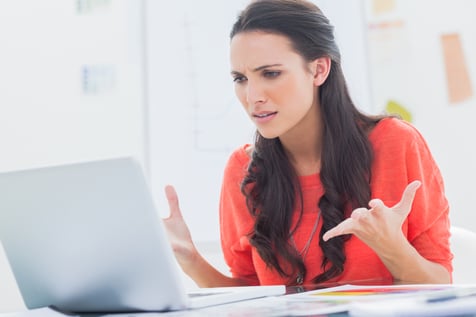 The front desk is responsible for checking benefits, entering accurate data, managing referrals and authorizations as well as collecting patient obligations at time of service. The therapists are responsible for understanding insurance requirements and compliance regulations for those carriers they are providers for. They must accurately track time spent with the patient in order to provide the biller with the correct treatment codes and units, so the visit is billed correctly. The therapist must provide accurate documentation for proving medical necessity. Without the knowledge of how to provide the correct documentation and billing information the system cannot get any money for you.
Let me give an example: A patient comes in for a 30-minute scheduled treatment but is actually there being treated for 45 minutes. It is up to the therapist to properly document the time and then breakdown the treatment into billable codes. To do this correctly they must be trained on the Medicare 8-minute rule and the AMA billing rules.
The biller (or billing company) must understand, be trained, and possess skills and knowledge on how to bill therapy codes to the insurance companies. There are modifiers that may be required or there may be certain codes that a particular insurance will not cover. These issues can cost you money and your billing system will not pick up the errors if the correct information is not entered correctly every time. Rules and regulations change all the time and without a person to keep all of this information updated the software could end up costing you money.
Here is another example of a common problem I have seen too many times: A claim went to Medicare for a re-evaluation and 2 units of treatment and the re-evaluation code was missing the 59 modifier. If your biller does not call and inquire about how to get that code paid and assumes it is just not covered the practice usually just stops billing re-evaluations to Medicare. This is something that your software cannot tell you to fix with a modifier and rebill. A person must put the modifier on the claim or have this edit built into your billing software. Again, a person must be trained properly on billing to ensure these mistakes are not overlooked.
Bottom line is to make sure you understand the importance of properly trained staff before you go purchase a software guaranteeing to do these tasks for you. Some software systems are better than others because of what they can provide to help with the ever-changing rules of billing. The person using and maximizing the software will be key to your success.
If you need help with choosing the right software or more importantly want to ensure your staff is professionally trained in physical, occupational, and speech billing call now to find out how we can help you.